Join our Mission to End Homelessness
Right now, there are over 116,000 people experiencing homelessness in Australia.

Create your own fundraiser and stand with Australians in need, until they can stand for themselves.

Choose an idea for your fundraiser and create your online page

Share your page and ask your community to support you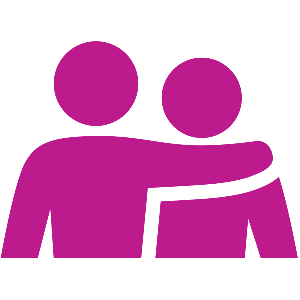 Raise vital funds and stand with Australians in need
So far,
344 passionate fundraisers
have raised
$559,040
to help end homelessness!
Together, we supported 152,684 Australians on their journey towards independence last year.
We've created some handy fundraising resources and downloads to help you acheive your fundraising goals. You'll find tips and tools to help organise and promote your fundraiser as well as educate your supporters with statistics and issues impacting Australians experiencing homelessness.

Remember, we're here to help so reach out if you can't find what you're looking for. Send us an email or call on 0472 918 925.
How Mission Australia helps people and communities in need.
Since 1859, we've been standing alongside people in need across Australia, offering real hope that has lasting impact.
Every day we deliver homelessness crisis and prevention services, provide social and affordable housing, assist struggling families and children, address mental health issues, fight substance dependencies, support people with disability and much more.
Mission Australia believes a person's circumstances shouldn't define their future and that given the right support, everyone can reach their full potential.
Check out these change-makers who have already joined our Mission to End Homelessness!
We're here to help so please send us an email or fill in the contact form below and we'll be in touch.
So, what are you waiting for?

Join us and help end homelessness!