Join the Sleepout
Whether it is in your backyard, your office, your school hall or even on your living room floor, Mission Australia's Sleepout is about getting your friends, family, colleagues and community to raise vital funds towards Australians in need and helping Mission Australia reduce homelessness.

Walk, run, swim, ride, roll, paddle… However you like to move, get out there and do it for a good cause.

Start


Birthdays, weddings, anniversaries, graduations – make your special day count for Australians doing it tough.

Start

Calling all pioneers, trend-setters, lone wolves and dreamers: get creative and raise money any way you choose.

Start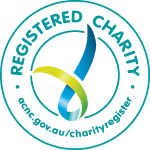 Mission Australia has been helping people move towards independence for more than 155 years, and our commitment to this vital work has never been stronger.
Thanks to your support, together we helped 119,185 in 2017 by combatting homelessness, assisting disadvantaged families and children, addressing mental health issues, fighting substance dependencies, and much more.
More than 90% of our income goes straight back into delivering services that assist vulnerable Australians.
We appreciate every single donation we receive, and ensure that every dollar goes where it is needed most.