Spoil mum with a gift that keeps on giving
This Mother's Day looks a little different, but our beloved mums still deserve a treat. Donate to Mission Australia and give your mum an unforgettable gift of love and hope for another family in need.
What goes perfectly with breakfast in bed? Pyjamas!
Give mum and the whole family a reason to stay in pyjamas all day long- whether you're hosting a Zoom party or a Skype call with your family, stay in your pyjamas to raise money for people doing it tough this Mother's Day.
On any given night, more than 44,000 Australian children and young people don't have a safe place to call home. How would mum feel about that?
Get the whole family involved and show mum that you value her sacrificial love and care by making a donation to Mission Australia as a unique but heartwarming Mother's Day gift.
When you donate to Mission Australia, you're investing a seed of hope in the lives of those who are homeless or vulnerable in our community. 
Caring for others and making a difference. After all, that's what being a great mum is all about!

Thank you to my Sponsors Lalitha D'cruz Anonymous Aimee Meredith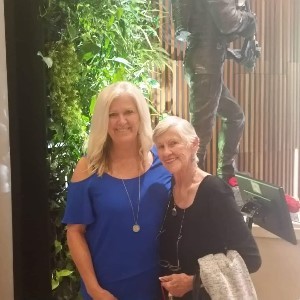 Catherine Mcneven Anon Anonymous Fiona Gaffney Emily Toomey Sharon Ewins Nicole Moore Alexis Wolfe