Talavera Markets for Mission Australia
At Nielsen, we organize one day every year where we give back to the community: our Nielsen Global Impact Day. This year, we are raising money for Mission Australia to help those who are homeless and those who are suffering from domestic violence.
In order to raise funds, we are hosting a market day and sausage sizzle! There'll be all sorts of great things to buy, games, entertainment, delicious baking and more!
All proceeds will go to Mission Australia, who are need of our support. We'd love to see you there on June 21st, but if you can't make it, feel free to donate to this incredibly worthy cause! To ensure your contribution has an even BIGGER impact, Nielsen has agreed to match dollar for dollar for all donations we receive, so we get to double our impact that you help us with!
Talavera Markets for Mission Australia
Thursday June 21st
Building C, 11 Talavera Rd Macquarie Park
8am-3pm- see you there!
Thank you to our Sponsors Ngid - Talavera Markets Internal Talavera Markets Justin Sargent Betty Meek Margaret And Paul Sherwood Linda Marcelo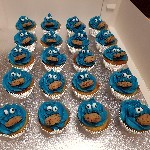 Karen Black Sarah Unwin Anonymous Khursigara Family Lorraine Epiha Shansel Sami Peter Sherwood Melissa Doran Shenin Singh Adam Burgess Fara Sherwood Sonya Ford Dosi Anklesaria David Sherwood Justin Brady Shernaz Mody Helen Nabil Joyan Greg Zacharski Peter Bourke Tanuja Guduru Georgia Macphail Wendy Campbell Nicole Ioakimidis Elisabeth De Francesco Lorraine Epiha Michael Joseph Sarah Mckee Scott Klajman Javiera Desormeaux Rojas Celine Truong Sarika Lal Nathan Bale Akea Scott Daniela Nova Michael Joseph Javiera Desormeaux Rojas Leo Liao Anonymous Celine Truong Kaarthik Sundaresen Kaarthik Sundaresen