My Larapinta Trek Challenge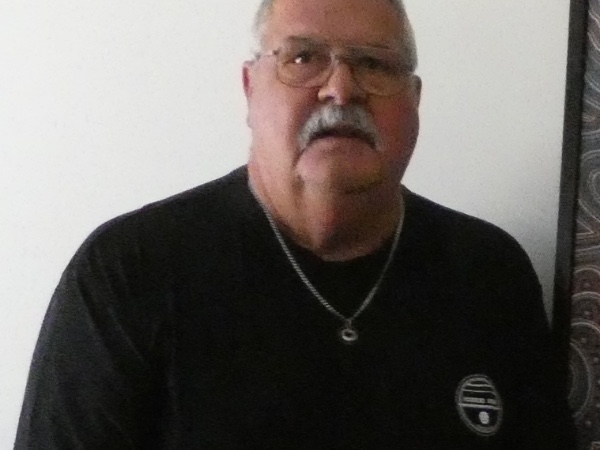 Supporting Mission Australia through Inspired Adventures
Hi all, I'm excited to share with you a new personal challenge that I have decided to take on and I hope you'll be able to help me out to achieve this goal. My name is Peter Matic and I am fortunate to have Jessie Palmer at Astute Exercise Physiology in Castlemaine (Vic) guiding me through an exercise program to ensure that I am physically well prepared to successfully tackle the Larapinta Trek in support of Mission Australia.
I also have support from my doctors at the Lyttleton Street Medical Clinic as I look to further improve my health and physical fitness. In particular, both Dr Mark Farrugia and Dr Robert Szabo have both challenged and ispired me to improve and challenge myself both physically and mentally. I see this Trek as part of my longterm challenge.
The Trek will see me embarking on a 7-day adventure with a team of inspiring individuals dedicated to support Mission Australia and launch a new Missionbeat service in NT. Every kilometre we cover helps Mission Australia to raise urgently needed funds for vulnerable young people in the Northern Territory. I will be part of a team with each of us aiming to raise $3,500.00. Our physical challenge includes a climb to the summit of Mt Sonder (1380 Metres) as part of our trek covering approximately 65 kilometres of the Larapinta Trail.
I've taken on this challenge to extend my current support to Mission Australia and to come away from the trek with a richer understanding of Aboriginal culture and Central Australia. This will enable me to continue to advocate for vulnerable Australians, while improving my own personal health and fitness.
The trek occurs between the 3-9 August 2020 and I will be training over the next few months to cope with the challenges of trekking for around 15-20 kilometres each day. The trek is facilitated by Inspired Travel working in partnership with Inspired Adventures who create and manage our Trek itinerary from start to finish. My goal is to fundraise $3,500.00 so if you are able to support me, I will greatly appreciate it! Together we can make a real impact through the launch of the new Missionbeat service in NT.
Supporting me and others is quite simple and much easier than you may think. You can make a tax-deductible donation to help me support Mission Australia in my fundraising efforts. Every little amount will assist.
You can support me by doing the following using your Internet browser as follows:
a. Copy this link to gain access to my Mission Australia page: https://act.missionaustralia.com.au/fundraisers/petermatic
b. Make your donation
Thanking you in anticipation of your support and generosity!
Yours sincerely,
Peter Matic
Maldon, Vic.
Together we Trek 2021!
I'm off on a challenge and I would love your support!
During Homelessness Week August 2020, I will be trekking the Larapinta Trail, NT to raise funds for Missionbeat NT - a mobile outreach service helping young people experiencing homelessness or in need of other assistance.
I'm stepping up because almost 1 in 10 young people aged 12-18 in the NT will be homeless tonight.
By sponsoring me on this 5-day, 67km trek, you will be helping Missionbeat NT case workers to provide food, clothing, medical care and, where possible, safe accommodation to young people in need.
Thank you for helping me. Together we can help young people take positive steps towards lives of independence