On the 18th January 2018, severe storms lashed the coastline of the Hunter. Large surf and big tides continued for days, resulting in more than 15 metres of beach being washed away.
Situated right near this coastline is our Mission Australia Early Learning Centre, housed in the former Stockton Surf Lifesaving clubhouse, converted to a warm and inviting early learning environment. The centre has been operating for over 30 years, caring for and educating the children of Stockton and surrounds.
As the beach washed away in the storms, the water quickly approached the centre's yard boundary, making much of the outdoor space unsafe for the children to play in. The storms, large surf and big tides left less that a 1m of beach to the edge of the centre. We had only 2 months prior completed an upgrade to the yard worth $170,000, it was custom designed and perfect for early learning with natural features, fresh air and open space.
For safety reasons, time outside is now limited for the children. Plans are in place and have been submitted to council to move the current yard's features to a new location at the side of the property – but we have no funding to make it happen, and our insurance won't cover any of the costs.
While children attending the service today are learning in a safe environment, the partial closure of the yard has affected the space available for them to run and play and limited some of the fantastic creative spaces that were part of the yard before the damage.


We need
$40,000

by the 31st July so that we can book our contractors and have the children enjoying their outdoor space ready for spring.

Longer term, we have been in discussions with Newcastle City Council about possibilities to continue supporting children's early education in Stockton. The reality is that without the yard relocation, should an erosion event happen within the 2 year timeframe before our lease expires, there is no contingency or relocation options and the centre will be required to close. This means we lose our family base and opening a new service in the future becomes unviable.

The works on the yard are a bridging measure to enable:
The contingency plans to be finalised and
The new development to take place for the centre to relocate in 2020
How will your dollars help?
$1,500 will provide safety for the children and plan the renovations of the new yard
$2,500 will help pay for the landscaping of the centre
$7,500 will allow us to clear the current yard area and create an alternative space
$10,500 will provide the centre with new grass for the children to play
$18,000 will provide a new play space for the children and re install all existing features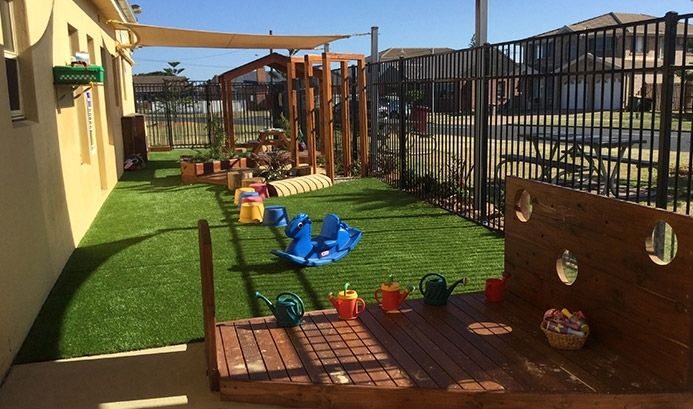 Nursery Yard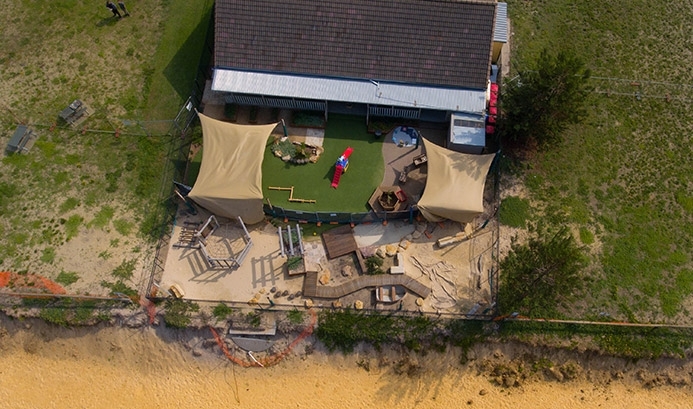 Current yard aerial shot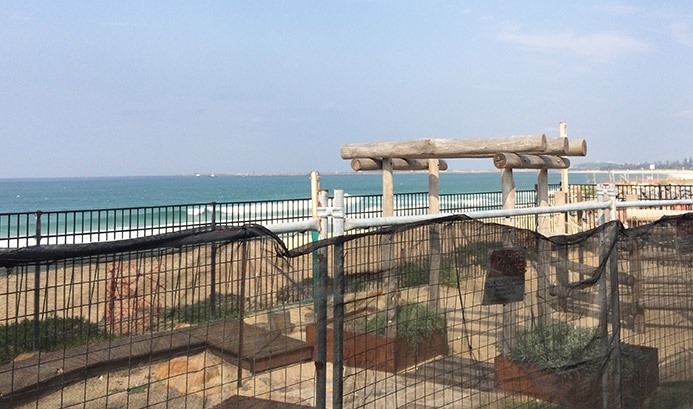 Current yard fencing
Nursery Yard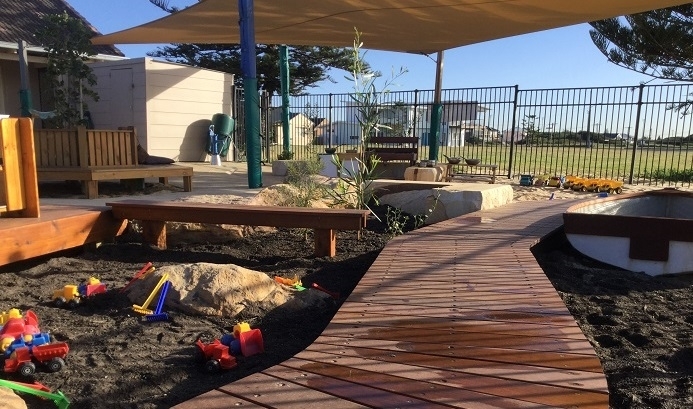 Before the storm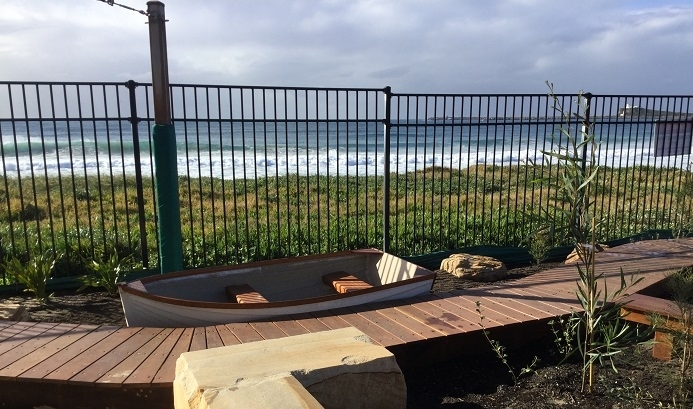 Before the storm
A big thank you to our Supporters
The real heroes who are kindly helping us achieve our goal Individual Donations Monadelphous Engineering Pty Ltd Stockton Bowling Club Claudia Sutherland Port Of Newcastle Port Waratah Coal Services Orica Kooragang Island Bronnie Coupe Tina Battye Belinda Foster Anonymous Jenna Ward Matthew Banks