Together We Trek 2021!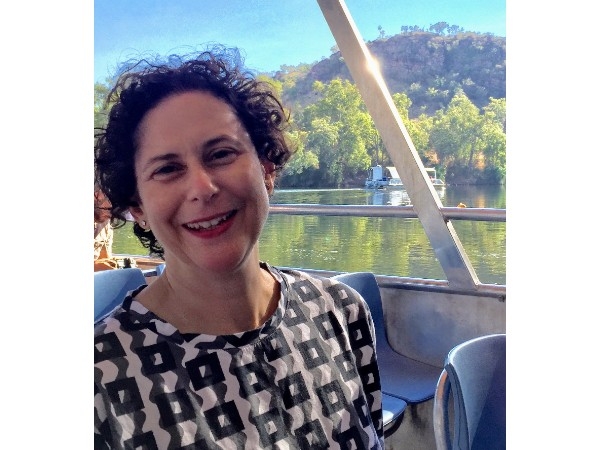 I joined Mission Australia four years ago to advance my commitment to doing all I can to contribute to ending homelessness. It's a wonderful organisation, with talented, energetic, dedicated staff across the country. I've seen how lives have been transformed as our staff work alongside individuals and families with complex needs and often in desperate situations. Hearing from people about how Mission Australia has turned their lives around makes me so proud.
But I know that there is still so much unmet need out there. In the Northern Territory, every night almost 1 in 10 young people will be homeless – that's kids as young as 12 and teenagers up to 18 years old. With two sons in their 20s now, I couldn't bear the thought of them at those ages (or at any age!) having nowhere safe and stable to call home.
So, I'm excited to be trekking the Larapinta Trail in 2021. 
We will be raising funds for Missionbeat NT - a mobile outreach service helping young people aged 16-14 who are experiencing homelessness or in need of other assistance. Missionbeat workers develop trusting relationships with young people out on the streets in Darwin and Palmerston, and connect them into the support services they need to be safe, connected, engaged and ready for a full life ahead.

Although I've always loved getting out in nature, it's only last year that I started doing proper bushwalks and hikes. Some highlights: a 4-night hike on the Routeburn Track with a bunch of friends; and a "forest bathing" experience near Kamakura in Japan. I'm so pleased this time to be walking in the beautiful landscapes of central Australia.
Please support me on this adventure and help Missionbeat NT case workers to walk alongside some of the most vulnerable young people in Australia, stop them falling through the gaps and help them on a pathway towards lives of independence.
Thank you to my Sponsors Anonymous Anonymous Anne-marie Baker On Nei Lau Angela Fimmano James Toomey Jennifer Hickey Jarrod/veronica Pynt Gail Paul Molyneux Elbie Pretorius Nicole Peterman Brian Elton Vivian Stephens Tanja Olsen Ramsina Lee Peter Smith Margaret Crawford Leanne Wallace
Gary Moore Stephen Mcintyre Paul Almond Employment Law Pty Ltd
Filippa Connor Robin And David T. Margaret Throsby Marketa Karas Scott Sloan Aize And Robbo Sharon Rebecca Laubi Nada Nasser Jamie Hall Leonie Armstrong Anna Rob Mcinnes