Meet our new Sleepout ambassadors!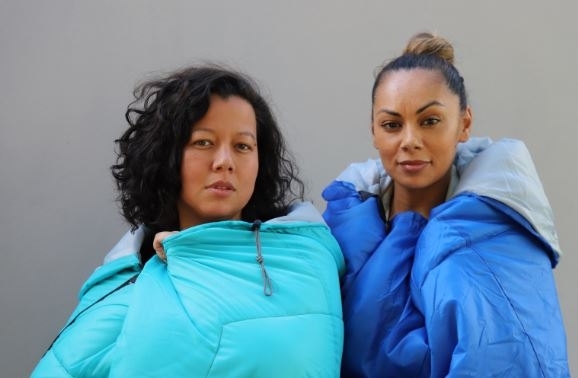 Mahalia Barnes
"More and more people are being forced into homelessness every day in Australia. Mission Australia is working tirelessly to provide support to people when they are at their most vulnerable. We've all seen people sleeping on the streets and felt a sense of helplessness, so here is an active way that we can all help those who are experiencing homelessness."
Prinnie Stevens
"We would love to see more Australians host their own Sleepout events this year. We know that so many won't have a true idea of what it feels like to be homeless, but we hope that by hosting their own Sleepout with friends, family or communities that this will give people some insight on what it feels like to not have the simple things in life that so many of us take for granted."
For 30 years, compassionate people like you have been taking part in our Sleepouts to raise awareness and desperately needed funds to help Australians experiencing homelessness.
What started with just a few staff sleeping out in the Sydney CBD quickly spread across the country, as more and more people joined the fight to end homelessness.
This year we're calling on you once again to join us, because it's unacceptable that more than 116,000 Australians don't have a place to call home on any given night.
Homelessness affects people of all ages, and we need people of all ages to work together to end it. That's why the Mission Australia Sleepout is for everyone – it's the people's Sleepout!
When does the Sleepout happen? Whenever you want it to! Homelessness is a problem all year round – summer, autumn, winter, spring – and it's never too early or too late to play your part in ending it.
Whether your Sleepout is under the stars, in your school or church hall, or on your living room floor, you'll be making a real and vital difference in the lives of Australians in need.
Thank you for supporting vulnerable Australian children, young people, adults and families through the Mission Australia Sleepout!
How to get involved

Register and choose your date

Recruit your team

Ask for donations

Host your Sleepout

Tell the world about it on social media
Ideas for your Sleepout
Host a
movie night
Hold a
talent show
Give a
gold coin donation
Have a
mufti day
Host a
games night
Why you should join the Sleepout
On any given night



116,427


Australians are homeless


25,827


are aged under 19


15,827


are aged under 12


Australian children who experience homelessness have:
• significantly higher levels of psychological distress
• much higher incidence of self-harm and attempted suicide
• a higher likelihood of leaving school early and being unemployed
• poorer physical and mental health2




can purchase a set of bed sheets to give
a child a comfortable place to sleep




can purchase a desk, chair and
reading lamp to help a child study




can house a young person for a
month at one of our crisis centres




can house a family of four for a
month at one of our crisis centres
Need inspiration?
For schools, hosting a Sleepout can be a fantastic social responsibility opportunity, while also educating students about homelessness and inspiring them to become a voice for positive change in our society. It can also be a tremendous community builder and a lot of fun, as the students, parents and teachers from Kegworth Public School in Sydney discovered.
More than 100 students and parents slept overnight at the school, but not before participating in a talent quest, watching a film, and running a soup kitchen for dinner. Despite initially setting a fundraising target of $1,000, the school raised an incredible $8,300. The money they raised has gone on to provide vital support to children and families across the country who are experiencing or at risk of homelessness.
Can't get involved but still want to help?
Help people experiencing homelessness with a donation to Mission Australia today.